The Joho's
The Joho's playing at Take Shelter 2, Lorne Street. April 6, 2013.
Floorpie
Floorpie playing at Thistle Hall, 1999.
Numbskull
Numbskull at Gettin' Worse: Punx Still Angry, San Francisco Bath House November 7, 2012.

If I Had A Gun
If I Had A Gun at Hanson Street flat, 2003. 
Dick Dynamite and the Dopplegangers
Punkfest 2007, October 23. Wellington Car Club.
Deaf Terrorists
Punkfest 2000, Scottish Pipe Band Hall, Newtown. 
Meth Drinker
Audience at Meth Drinker gig at Take Shelter, Palmer Head bunkers, August 2012.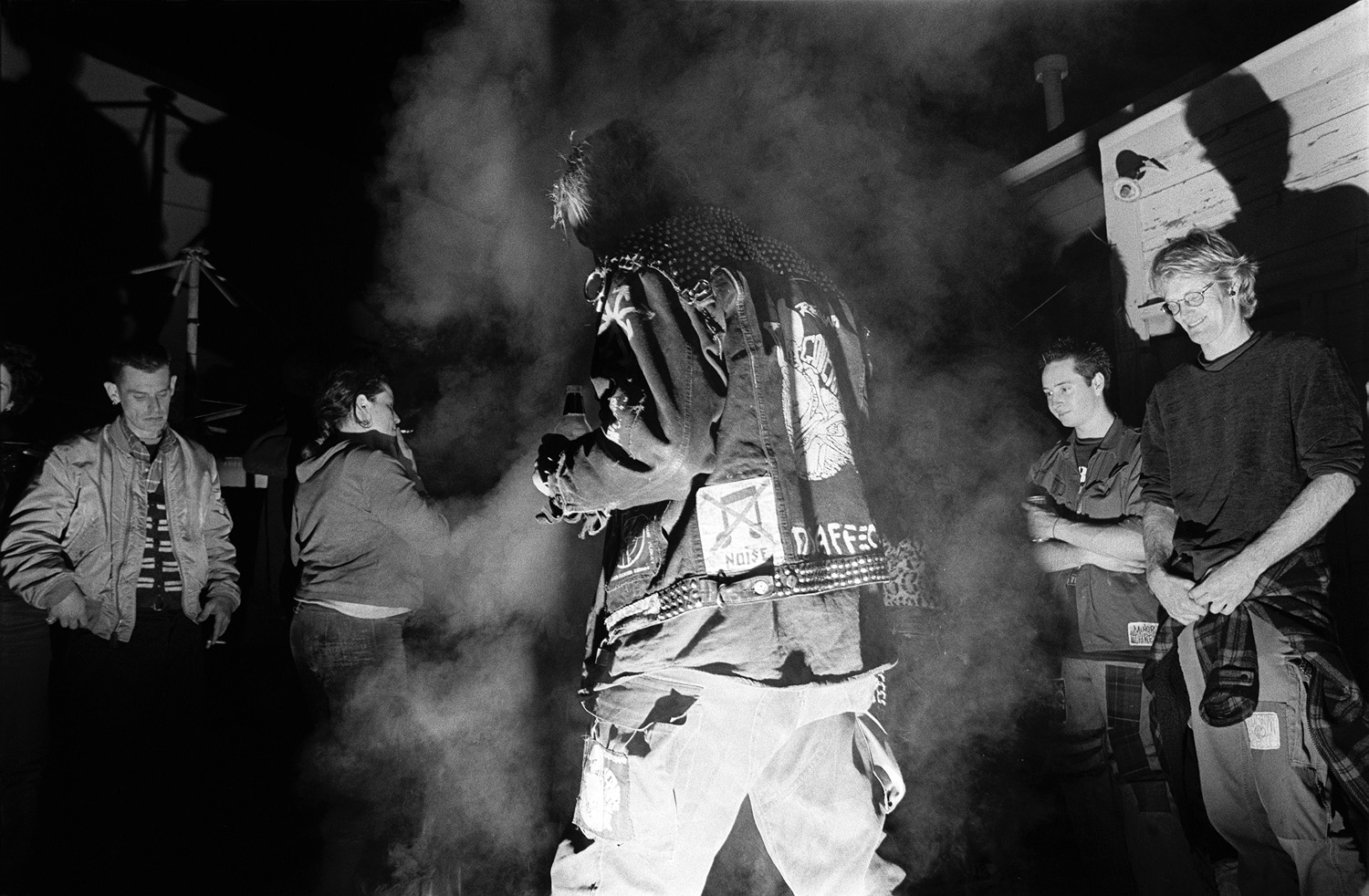 House Party
Party at Donald McLean street flat, 200.
Shumway
Shumway playing at Thistle Hall, 2003. 
The Carnys
The Carnys playing outside the Freedom Shop for May Day 2001. 
Gwylim
Gwylim at Undergrounds Arts, 2002. 
Mayday 2001
Fat Bob being arrested during May Day demonstration.