10 photos from The Campus, installed at the Adam Art Gallery, Victoria University, 2012.
Photos John Lake/ Victoria University of Wellington Art Collection
About The Campus
The Campus was a project commissioned by the Adam Art Gallery of Victoria University, Wellington, and produced over two trimesters in 2011. Consisting of an archive of raw material made up of photographs of students, staff and locations along with video recordings of interviews and student activities. The 2012 installation of The Campus loosely charts an underlying tension within the institution between the ideals of education as a public good vs. that of market commodity.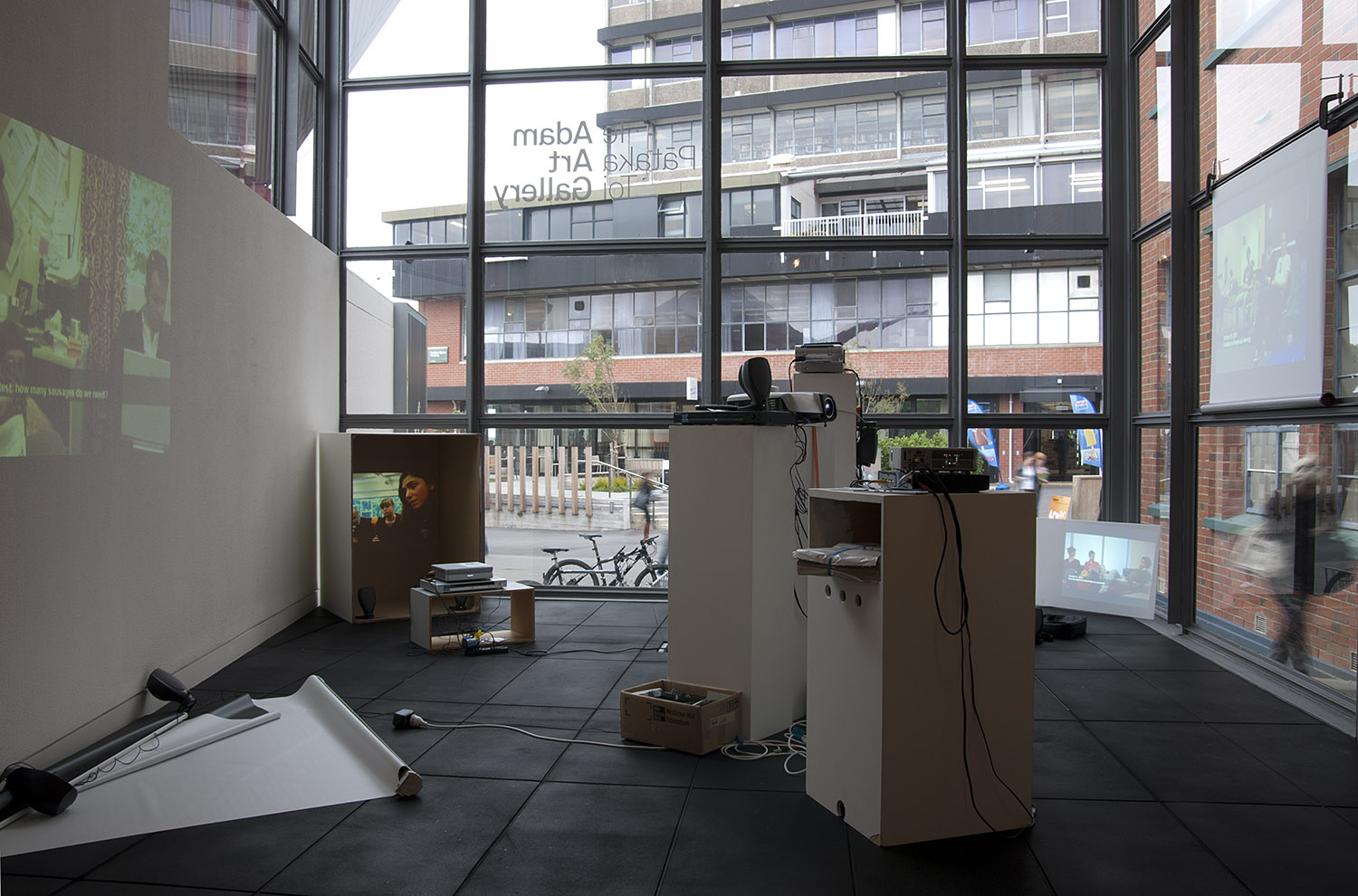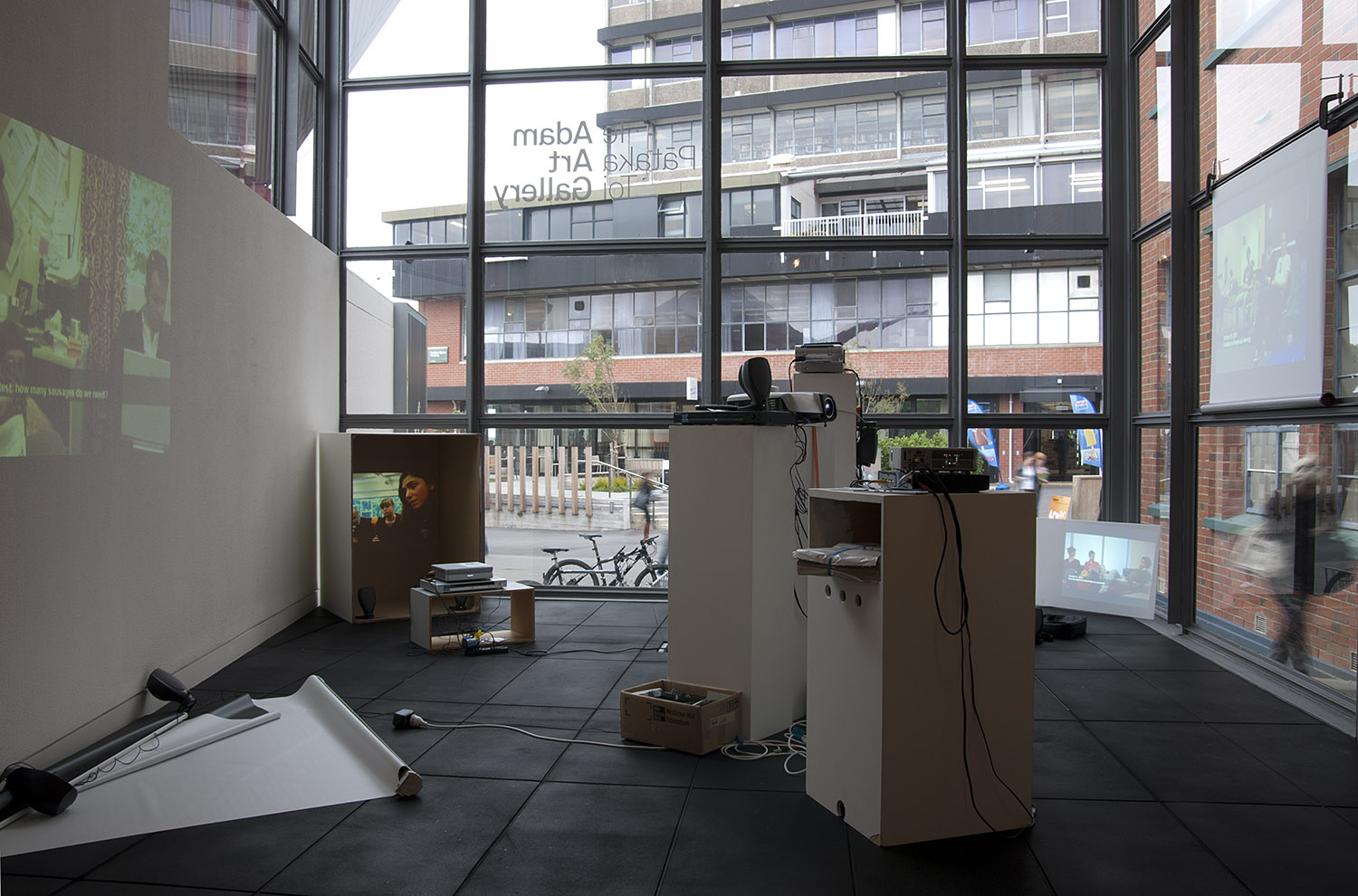 Installation view of The Campus at the Adam Art Gallery, 2012.
Framed photographic prints, 16 page tabloid size publication on newsprint, mixed projection audio/ video